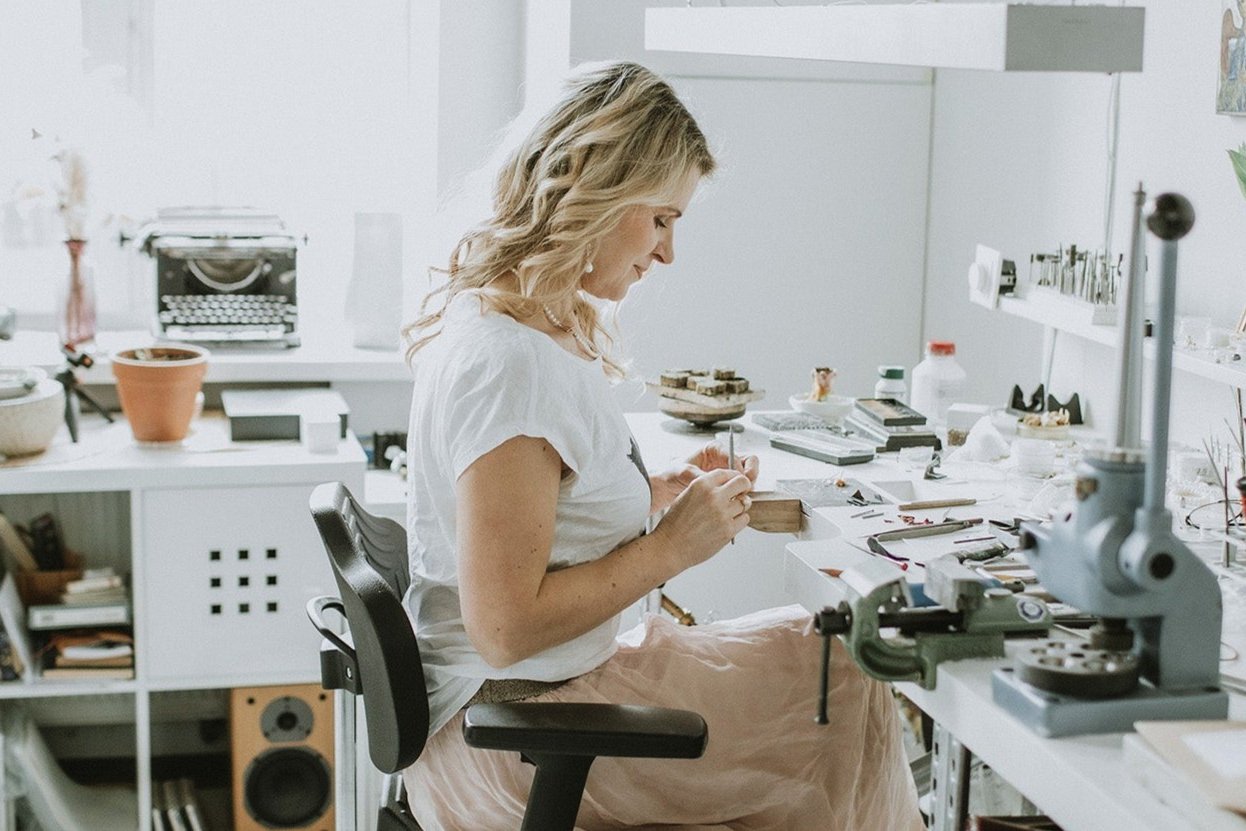 My name is Šarūnė Žygienė, I have been professionally designing jewelry for 19 years. I am not a brand, but a creator, so my creative name is usually associated with the surname with which I started my creative journey - Šarūnė Vaitkutė.

In 2005, I obtained a master's degree at the Vilnius Academy of Arts
Since 2007, I have been a member of the Lithuanian Union of Artists
In 2006, I did an internship at the Faculty of Art and Design in Helsinki
I represented Lithuania at the Contemporary Craft Show, Philadelphia Museum of Contemporary Art, USA

Awarded the Grand Prix and other high ratings at international contemporary jewelry exhibitions and competitions.

My works have been purchased and exhibited in the permanent collections of the National Museum of Lithuanian Art, the Amber Museum-Gallery, the Amber Museum in Kaliningrad

The works were donated in the name of the state to the first ladies of the presidents of Lithuania and Ukraine, German Chancellor A. Merkel

I organized 7 personal exhibitions and participated in over 150 group exhibitions and symposia in Lithuania, the United States of America, the United Kingdom, Belgium, France, Spain, Portugal, Georgia, Sweden, Italy, Germany and elsewhere.